MLB.com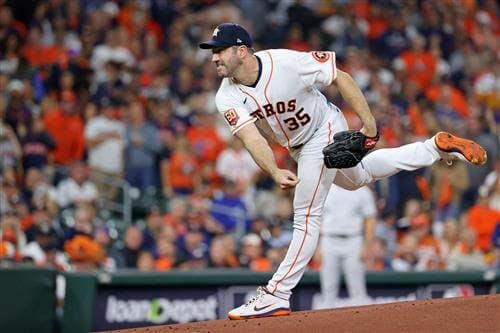 We're always hearing rumors about which teams might be favorites to land a star free agent, and that's great. But what about teams that could swoop in, seemingly out of nowhere, to shock us with a big signing? The "out of the box" free agent deal, if you will?
We've certainly had plenty of examples in recent years — last spring, the Rockies stunned the baseball world by inking Kris Bryant to a seven-year, $182 million pact, and the Twins did the same when they struck a deal for three years and $105 million with superstar shortstop Carlos Correa (who is back on the market after opting out of the remaining two years of the contract).
We asked some of our writers to propose some free-agent signings that are perhaps unlikely, but certainly plausible. After all, there's always "that one team," right? Here's a look at their ideas:
P Carlos Rodón to the Padres
Why they're not a favorite: Because they already have quality starting pitching and need to figure out if and how they're going to pay Juan Soto long-term.
Why they make sense: Because no one likes anything more than AJ Preller likes acquiring starting pitchers, though usually he does that via trade. The point is, he should never be counted out of any interesting move, and despite all the starting talent San Diego has, there are questions to be addressed, because Yu Darvish and Blake Snell are each signed only through 2023. Joe Musgrove is around through 2027, of course, so Preller could simply add Rodón, kick back, and watch his 2023 rotation excel.
But there's a second-level possibility here, which is that signing Rodón allows Preller to trade Snell to a team that desperately needs above-average starting pitching, perhaps one that doesn't usually go so big in free agency or is staring at the limited number of top-end free agents available. If you're thinking that Snell is pitching in Minnesota or Texas next year, so are we.
P Jacob deGrom to the Angels
Why they're not a favorite: The Angels haven't signed a marquee free-agent starter since adding Shohei Ohtani, instead taking flyers in recent offseasons on struggling veterans like Noah Syndergaard, Julio Teheran, Matt Harvey and José Quintana. As for deGrom, the Halos aren't even the favorite within their own division, as the Rangers have been tied to the two-time Cy Young Award winner — and not much has surfaced about any potential interest from the Angels.
Why they make sense: With Ohtani set to hit free agency following next season, this may be the Angels' final chance to make a postseason run with two of the best players in the world on their roster. Mike Trout has just one postseason appearance — and zero postseason wins — in his remarkable 12-year career. Ohtani has never played on the MLB postseason stage. Now, after missing repeatedly on potential reclamation projects in previous offseasons, the Angels need to add a bona fide ace to pair with Ohtani.
Of course, deGrom carries some risk of his own, having pitched only 156 1/3 innings over the past two seasons, but Los Angeles has shown it's willing to roll the dice on injury-plagued pitchers in the past, so it may as well be for a potential season-altering arm. Plus, the Halos could deploy a six-man rotation as they've done at times in recent seasons to limit the workloads for both deGrom and Ohtani, especially after already adding All-Star left-hander Tyler Anderson.