NBA Analysis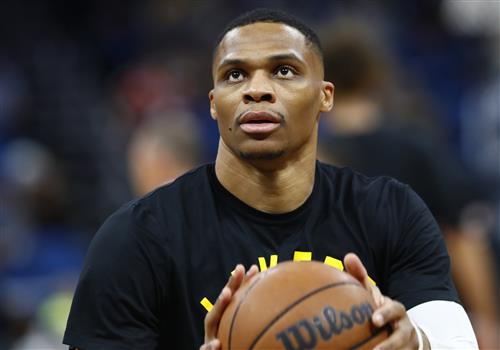 They may not be in last place, but the Los Angeles Lakers have been one of the NBA's most disappointing teams this season. The Lakers have really struggled and while injuries have played a big role in this, their roster just simply does not threaten anyone in this league.
At 37-years-old, LeBron James is still defying NBA physics and still an elite-level threat in this league, but Anthony Davis has been out since mid-December with a knee injury and the "Russell Westbrook experiment" has failed big-time in Los Angeles.
With no real scorers to turn to off their bench and having various players on their roster that hit the peaks of their careers in the mid-2010s, the Lakers are in big trouble this NBA season.
Something needs to happen to this roster at the trade deadline and it seems like GM Rob Pelinka and the Lakers' front-office have already started their pursuit for talent at the trade deadline by expressing interest in a Russell Westbrook oriented trade.
The Lakers have reached out to a couple teams about possibly trading Russell Westbrook and while no team has shown a level of interest, one team the Lakers must reach out to is their bitter rivals – the Los Angeles Clippers.
With Paul George and Kawhi Leonard out, the Clippers' ceiling this season is very low and any chances of them getting back to the Western Conference Finals seem slim-to-none.
It has been said that the Clippers are going to express a level of interest in trading away key talents at the trade deadline to try and add future value since this season looks like a "lost-cause" and they have some pretty intriguing names on their roster.
Nicolas Batum, Serge Ibaka, Marcus Morris Sr. and Eric Bledsoe are all veterans that the team could look to leverage at the trade deadline this season and while veterans are the last thing the Lakers need right now, almost all of these players could help LeBron James and Co. at various spots on the floor.
It is hard to imagine, but could the Los Angeles Lakers and LA Clippers actually come together to make one of the league's most shocking trades centered around Russell Westbrook? Let's take a look at a recent trade proposal put together by Bleacher Report's Greg Swartz that sends Westbrook across the Crypto.com Arena to the Clippers' locker room.
Los Angeles Lakers Receive: F Marcus Morris Sr., G Eric Bledsoe, F/C Serge Ibaka
LA Clippers Receive: G Russell Westbrook, C DeAndre Jordan, F Trevor Ariza, LAL 2023 2nd Round Pick, LAL 2025 2nd Round Pick