NBA Analysis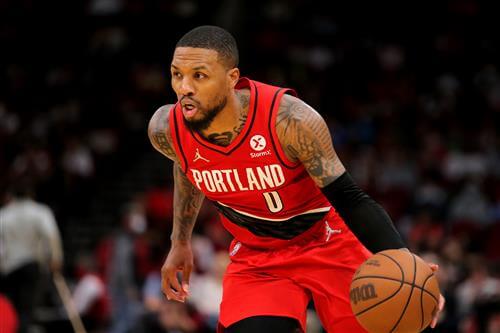 The Portland Trail Blazers have been regarded as one of the better franchises in the Western Conference over the last decade or so, as they have made the playoffs for eight consecutive seasons, but they seem to be running out of time to contend for an NBA title.
The closest this team has been to winning a title was in 2019 when they made the Western Conference Finals, but they went on to get swept by the Golden State Warriors that year, only to lose in the first-round the following two years.
Now, with this team still struggling defensively, plenty of players out due to injuries and their front-office collapsing after the team relieved GM Neil Olshey of his duties, the Portland Trail Blazers could be heading towards a full-scale rebuild.
Currently 11-15, the Blazers are one of the worst defensive teams in the league and with Damian Lillard, CJ McCollum, Nassir Little, Anfernee Simons and Norman Powell all dealing with injuries, the chances for success for this franchise right now is small.
There were a lot of rumors this past offseason about Lillard possibly requesting a trade out of Portland and while he has said time and time again that he is remaining loyal to the franchise that drafted him 6th overall in 2012, the Blazers are running out of time to make something of this season.
The idea of getting better defensively and adding more All-Star talent to this roster has sparked numerous trade proposals resulting in the Blazers adding 76ers' All-Star Ben Simmons, but it is unknown if Portland is still interested in pursuing the 7-footer. If they opt to head towards a complete rebuild, not only will CJ McCollum be on the move, but the team could just leverage Damian Lillard as well to get the most value that they can.
Should Lillard hit the trade block, every other team in the league is going to put together their best deal to try and land him. Now in his 10th NBA season, Lillard has struggled shooting the ball and is only averaging 21.5 points per game after averaging over 25.0 points per game the last six seasons, but he is still one of the best scoring threats in the league.
While Portland would probably prefer to ship Lillard to an Eastern Conference team, the Minnesota Timberwolves could look to go "all-in" on pursuing Lillard, especially since they look to be one star away from becoming a true threat in the Western Conference.
Could the Minnesota Timberwolves shock the NBA world and acquire Damian Lillard ahead of the trade deadline this season? Let's take a look at a trade proposal put together by ESPN's NBA Insiders team and see if this deal is feasible for both Minnesota and Portland.
Minnesota Timberwolves Receive: G Damian Lillard, G Ben McLemore
Portland Trail Blazers Receive: G D'Angelo Russell, F Taurean Prince, MIN 2024 1st Round Pick (Unprotected), MIN 2025 1st Round Pick (Swap, More Favorable to POR; Top-1 Protected), MIN 2026 1st Round Pick (Top-3 Protected, then Unprotected in 2027 if not conveyed), MIN 2028 1st Round Pick (two years after previous pick conveys, Top-3 Protected; becomes unprotected in 2029).
In order to have a shot at getting Damian Lillard, Minnesota is going to have to be prepared to part ways with almost every single draft pick they have over the next several years. In this trade, they would be leveraging almost their entire draft capital through 2028, but at the same time, they would be adding one of the best pure talents in the entire league.