ESPN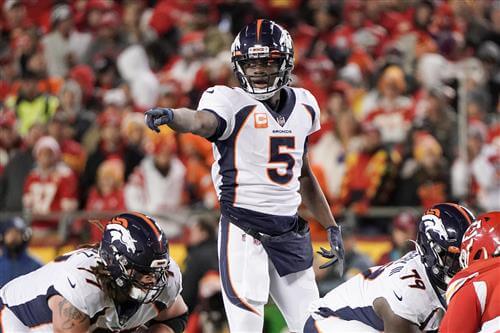 The NFL is bracing for more seismic quarterback movement this offseason. A little more than half the league is solidified at the position, with either a cornerstone passer or a draft pick still developing into one. But more than a dozen teams at least have questions that must be answered between now and next August.
The tiers are clear-cut:
Teams with elite quarterbacks who either want out (Texans) or might want out because of front-office or coaching acrimony (Packers, Seahawks).
Teams with accomplished but aging quarterbacks (Steelers, Falcons).
Teams with quarterbacks who have shown promise but haven't erased all doubt about the future of the position (Dolphins, Giants, Eagles).
Teams forced to play backups because of injury or lack of a stable alternative (Washington, Saints, Panthers).
Teams stuck in the middle (Browns, Broncos).
Teams with a good quarterback on an untenable cap hit in 2022 (Vikings).
Not every team will make a change. But last year's offseason produced 13 new starters via trade, the draft or free agency, so it's safe to bet most of them will look drastically different on offense. Coupled with the backdrop of a rookie draft class that's considered weak, the supply might not meet the demand. That's where free agency comes into play. Short-term bridge options are plentiful, and a projected 2022 salary cap of nearly $210 million will help QBs get paid. Several quarterbacks with extensive starting experience are playing out one-year deals to varying success.
Since it's too early to forecast what will happen with Aaron Rodgers, Russell Wilson and Deshaun Watson, we sorted through more immediate business — where those quarterbacks set to hit the open market and a few others who could be available by trade might land. Which are positioned for success in 2022? With insight from personnel evaluators around the league, here's a hard look at the looming quarterback carousel, with a few mock-up deals for those players.
EXPIRING CONTRACTS
Jameis Winston, New Orleans Saints
Offseason prediction: Re-signs with New Orleans for one year, $10 million (with upside to $14 million).
Winston signed with the Saints to revive his career as a former No. 1 pick with high-level traits and a penchant for interceptions. As the thinking went, pairing him with coach Sean Payton would accentuate his strengths and simplify the decision-making, helping the quarterback avoid trouble downfield.
The results were largely positive, with Winston posting 1,170 yards, 14 touchdowns and three interceptions through seven games. His 64.2 QBR would rank sixth at this point in the season, behind Justin Herbert (67.3), Tom Brady (66.2), Matthew Stafford (65.9), Kyler Murray (65.6) and Aaron Rodgers (65.2).
But Winston also gets an incomplete grade due to a torn ACL in Week 7, and the Saints — losers of five straight without him — could go one of two ways:
We went 5-2 with Winston, so let's re-sign him and keep the party going …
Weren't we on Russell Wilson's trade list? Yeah, let's check on that. We need an overhaul.
Payton alongside a top-five passer such as Wilson would make New Orleans among the league's most explosive offenses. Wilson, who has a no-trade clause, had listed the Saints, Dallas Cowboys, Chicago Bears and Las Vegas Raiders as preferred destinations if Seattle tries to move him. However, the Saints are always operating against the salary cap (currently have $3.78 million in room, per ESPN's Roster Management System), and Wilson would count for $37 million against the cap next year, with a $19 million salary and $5 million roster bonus due.
An NFC exec said it wouldn't surprise to see New Orleans re-sign Winston, possibly to another one-year deal, because he acquitted himself well with Payton and the offense. Teammates liked him, he worked hard, and he was turning a corner. And Winston won't cost several first-round picks to acquire, like Wilson might.
"There was excitement there [in New Orleans] because you're dealing with big-time arm talent," the exec said. "Jameis isn't perfect, but there's a lot of ability there, some of it still untapped."
Winston's deal in 2021 paid $5.5 million — including a $4.5 million signing bonus — with incentives that could push the total to $12 million. This predicted new deal takes that base and increases it to $10 million for the rising salary cap and his improved play in a short window.
Teddy Bridgewater, Denver Broncos
Offseason prediction: Signs with Houston Texans for two years, $16 million.
Houston is an ideal candidate to take a passer with its top pick and stash him for a year. If the one-win Detroit Lions select one of the top pass-rushers — Kayvon Thibodeaux or Aidan Hutchinson — with the first overall pick, Houston would have any 2022 passer available. The 2-10 Texans currently are slated to select second overall. Now, whether any quarterback in this draft class is worth that high of a pick will be hotly debated, but the avenue is there.