Clutch Points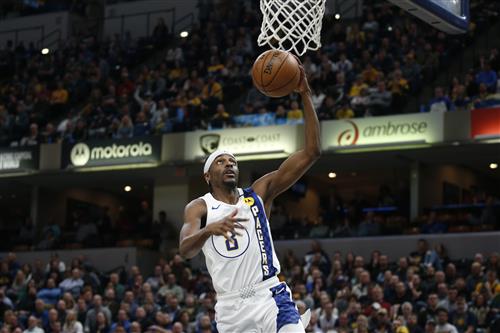 The NBA trade season is upon us as December 15th will mark a key date when many players signed in free agency are eligible to be traded.
While Brooklyn Nets fans continue to wait for any updates at all regarding the status of Kyrie Irving, it doesn't make sense to expect any imminent change there. As such, the roster GM Sean Marks and head coach Steve Nash thought they'd be dealing with has a maximum-salaried, All-NBA hole on the books, one the Nets are trying to fill with bit players and joureymen.
Brooklyn is still first in the Eastern Conference at 17-8, a great job considering all of the setbacks its faced in the season's early going. But if they want to win a title, the Nets may not feel content with their current roster.
Here are three players the Nets should target in trades before the deadline to make in-season deals comes and goes on February 10th.
Indiana Pacers wing Justin Holiday
With Irving nowhere in sight and Joe Harris recovering from ankle surgery, the Nets could use a player who can play both ends of the floor. They've turned to a combination of Jevon Carter, Cam Thomas, Bruce Brown and DeAndre' Bembry, but those names can't really be expected to produce on both ends of the floor consistently versus top opponents.