Fadeaway World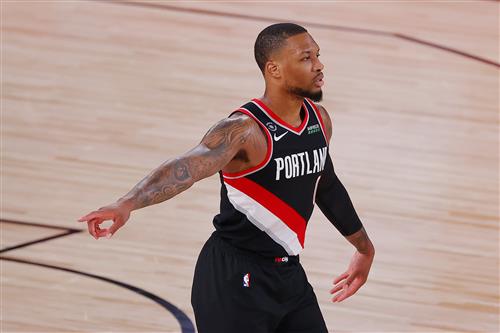 The 2021-2022 season is only a few months away, and a couple of star players could be on the move. While teams hate to trade away their best players, sometimes it is necessary to improve their flexibility for the future. Sometimes, star players become disgruntled.
Damian Lillard, Bradley Beal, and Pascal Siakam are three All-Star players and superstar talents that are the best players on their teams. They are also in subpar situations, and losing negatively affects their legacy and stock as great players. Here are the 3 blockbuster deals that will likely happen this season to alter the playing field of the NBA.
Sacramento Make The Playoffs With Pascal Siakam
Trade Package: Buddy Hield, Marvin Bagley III, 2022 first-round pick (Top-7 Protected), 2023 second-round pick for Pascal Siakam
The Sacramento Kings know that they have a star in De'Aaron Fox, so they need to surround him with more star talent to make them playoff contenders. Pascal Siakam had a down year with the Raptors last year, but he is still one of the best power forwards in the NBA.
Fox and Siakam would likely guide the Kings to the postseason and make them a threat for the future as well. Sacramento needs to part ways with a young player in Bagley to make it work, but Siakam already has playoff experience and is an All-Star. Most importantly, Siakam has an NBA ring and has tasted championship glory.
At the very least, the Kings need to improve on a 31-41 record, and any change is absolutely needed to get them back in the postseason in a crowded West. For the Raptors, they find their replacement in Bagley III while acquiring valuable picks for their rebuild.