Cavs Nation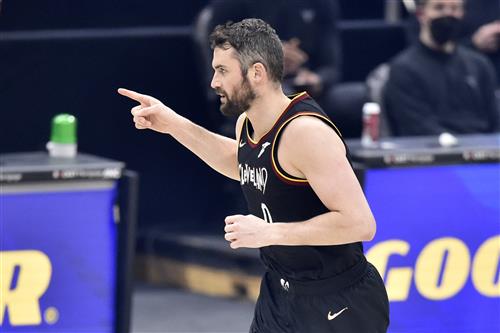 The Cleveland Cavaliers would certainly want to move Kevin Love as they try to rebuild their roster, but if they are not able to do so, they have other plans for him to maximize his effectiveness.
According to Chris Fedor of Cleveland.com, there have been conversations of giving Love a role like that of Blake Griffin's with the Brooklyn Nets. That means playing as a backup on limited minutes.
In contrast with Griffin's role in Brooklyn, though, Love taking a backseat is for the younger guys like rookie Evan Mobley and Larry Nance Jr. to have more opportunity to play at power forward and grow. After all, there's a bit of a logjam on the Cavs' frontcourt with Jarrett Allen already occupying the center spot after his massive new deal with the team.
The Cavs owe Kevin Love $60 million over the next two years — and there's no easy way out of that situation. There's been conversation about limiting his role and minutes to maximize effectiveness.