NBA Analysis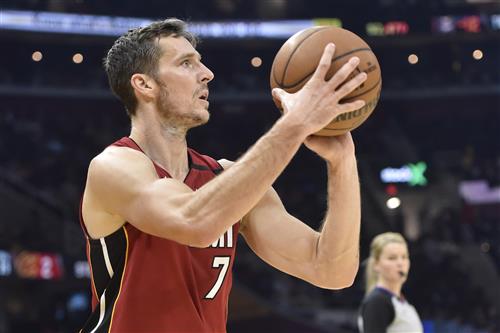 The Boston Celtics and Toronto Raptors are two interesting teams in the Eastern Conference this NBA offseason. They have both been in win-now mode but neither team did so this season. It was a down year for both squads and there could be some changes on the horizon. We have already seen some from the Celtics and that could continue moving forward.
It began when Kemba Walker was sent to the Oklahoma City Thunder. This left Boston with a need at the top of the offense and that was fixed with a short-term option. Dennis Schroder signed a one-year deal with Boston for the upcoming season.
This is a fix but the Celtics will have to address the problem again next year. For now, they could be looking for some more depth. Jayson Tatum and Jaylen Brown continue to be a strong duo but need some help on the perimeter. Boston could also use some frontcourt prowess. Brad Stevens has his hands full in his first season in the front office but has already made some moves.
If Boston wants to make another, the Raptors could match up well for a deal. The Raptors did not make the postseason last year after struggling with inconsistencies and a lack of balance. They lost some key players last season and this hurt their progress.
With Fred VanVleet locked up, the Raptors will continue to build around him moving forward. Kyle Lowry is now with the Miami Heat after a sign-and-trade deal that landed them Goran Dragic and Precious Achiuwa.
These two sides are looking to compete in the Eastern Conference but could help each other in a trade. Here is what a potential deal between the Raptors and Celtics could look like this offseason.
Boston Celtics Receive: G Goran Dragic
Toronto Raptors Receive: G/F Josh Richardson, G Kris Dunn
This NBA trade scenario is a simple player-for-player swap. The Boston Celtics would sent Josh Richardson to the Toronto Raptors in exchange for Goran Dragic. The recently traded players exception would need to expire for all players involved in this scenario before a deal could be made.
The Celtics moved on from Kemba Walker at the beginning of the offseason by trading him to the Oklahoma City Thunder. Since then, Boston has signed Dennis Schroder on a one-year deal in what could very well be a short stint in Boston.
Even if Schroder were to stick around, the Celtics could use more playmaking and shot creation in the backcourt to alleviate pressure from Jayson Tatum and Jaylen Brown. The options are thin but it's clear that Dragic does not want to be a member of the Raptors and the team already has Fred VanVleet and Malachi Flynn in the fold.
The main thought here for the Celtics is that if the team added another point guard like Dragic, the team could slot Marcus Smart more as a two-guard. There would be far more capable offensive results in such a situation as the level of shooting and playmaking would be maximized.
Both Dragic and Richardson are entering the final-year of their current contracts, so the situation would not require a long-term commitment. This would be a low-risk move to better balance the rosters of each team. However, Boston would need to be willing to pay more in luxury tax after adding $2.8 million in spending, but regardless, waiving Jabari Parker's $2.3 million salary would help, too.
Let's take a closer look and see how this NBA trade scenario centered around Goran Dragic would impact both the Boston Celtics and Miami Heat.