Total Pro Sports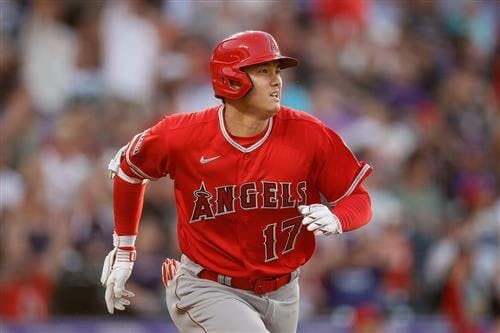 A blockbuster trade idea has the Los Angeles Angels sending two-way superstar Shohei Ohtani to another big-market team.
Ohtani is entering the final year of his contract with the Angels. Though they remain in a tight race for a playoff spot, general manager Perry Minasian may have no choice but to trade Ohtani if the club doesn't feel good about their chances of re-signing him.
MLB Network's Bo Porter proposed an enticing trade idea that would see the Angels dealing Ohtani, outfielder Hunter Renfroe, third baseman Anthony Rendon and pitcher Chris Devenski to the New York Mets.