Clutch Points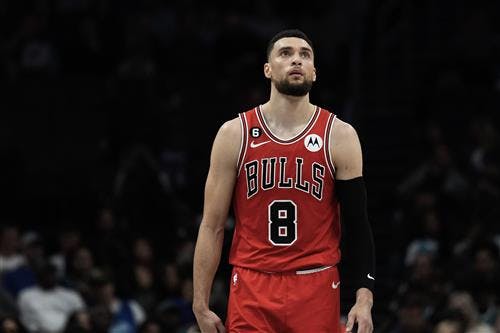 The Chicago Bulls have been stuck in NBA purgatory for a few years now. For the second season in a row, the Bulls won 40-plus games during the regular season and didn't win a playoff series. Hence, changes could be coming in Chicago this summer.
One Bulls player whose name has been thrown around in trade rumors for a while now is star guard Zach LaVine, who has three years remaining on his contract. And a recent rumor indicated what the Bulls' desired trade return for Zach LaVine is, per an NBC Sports Chicago article from K.C. Johnson.
"One league source said the Bulls would be focused on getting a good young player, multiple first-round picks and salary filler if they decide to trade LaVine.