NBA Analysis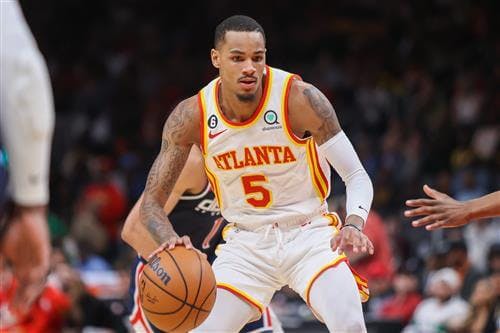 One NBA writer is proposing that the Miami Heat acquire Dejounte Murray from the Atlanta Hawks this offseason.
Our own James Piercey of NBA Analysis Network proposed that the Heat send Tyler Herro and Duncan Robinson to the Hawks for Murray and John Collins.
"Granted, the spacing between Murray, Jimmy Butler, and Bam Adebayo would be limited. Somehow, we think Eric Spoelstra could make it work," Piercey wrote. "All told, this is a pure talent grab for Miami. What is it for Atlanta? If the Hawks see the same limitations in the Murray/Trae Young partnership that we do, they'll love this deal. Neither one is an off-ball player. That's the issue here. In this deal, the Hawks are bringing in two players who thrive without the rock.
"Granted, Robinson isn't seen as being on a value contract. He's a limited defender. On the other hand, he's paid less than Collins, and his movement shooting would be valuable alongside Young.