Sportsnaut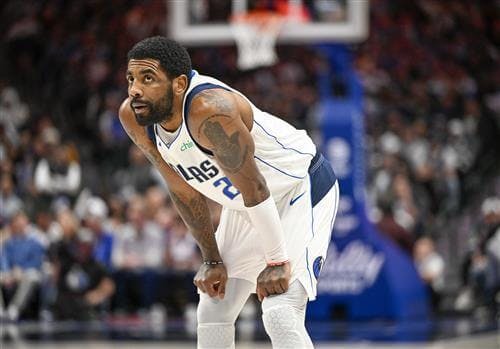 Kyrie Irving is one of the top NBA free agents this summer, with the Los Angeles Lakers and Dallas Mavericks expected to pursue him on the open market. However, the All-Star point guard reportedly has a strong preference for where he'll play next.
Dallas acquired Irving in February, trading Spencer Dinwiddie, Dorian Finney Smith, two second-round picks and an unprotected 2029 first-round selection to acquire him. The move was made to improves the Mavericks' championship hopes, but they didn't even make the play-in tournament.
Kyrie Irving stats (2022-'23): 27.1 PPG, 5.5 APG, 5.1 RPG, 1.1 SPG, 49.4% FG
Irving is eligible for a supermax contract this summer, potentially up to $272 million over five years. He is expected to test the open market, allowing him to evaluate his options and see what other teams are willing to offer. However, there's an overwhelming favorite to sign him.