Fadeaway World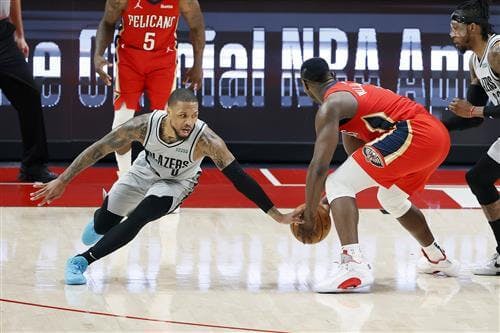 The Portland Trail Blazers and the New Orleans Pelicans could help one another move on from complicated situations. Their respective best stars have been involved in controversies recently, although not at the same level.
Still, a trade idea has been proposed by NBA analyst Ben Stinar, pushing these two teams to swap Damian Lillard and Zion Williamson to give both a fresh start in the league.
"Damian Lillard to New Orleans Pelicans for Zion Williamson.
"Lillard and McCollum were always missing a forward and Brandon Ingram is that DUDE.
"Portland Trail Blazers can take time with Zion and build a core with Anfernee Simons, Cam Reddish Shaedon Sharpe, #3 pick."