NBA Analysis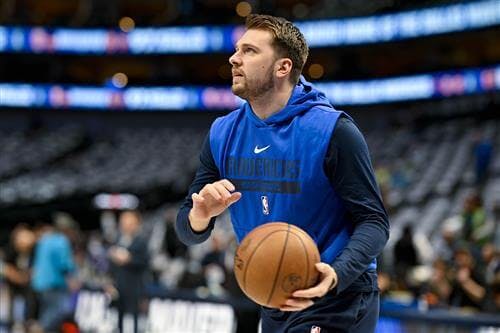 The Utah Jazz are "keeping a very interested eye" on Luka Doncic's situation with the Dallas Mavericks, according to John Hollinger of The Athletic. After the Mavericks missed the NBA play-in tournaments this season, Tim MacMahon of ESPN reported Dallas has some degree of fear that Doncic could request a trade as soon as the summer of 2024.
The Jazz have a bevy of draft picks after trading All-Stars Rudy Gobert and Donovan Mitchell last summer. If Doncic requests a trade from the Mavericks, Utah could offer Dallas a compelling offer for the superstar.
The Salt Lake Tribune's Andy Larsen is reporting that the Jazz are "keenly interested" in a potential trade for Doncic, which shouldn't come as a surprise since Luka is one of the best players in the NBA. The four-time All-Star averaged 32.4 points, 8.6 rebounds, and 8.0 assists this season while shooting 49.6% from the field, 34.2% from beyond the arc, and 74.2% from the free-throw line. Doncic recorded 36 double-doubles and 10 triple-doubles.