Sportsnaut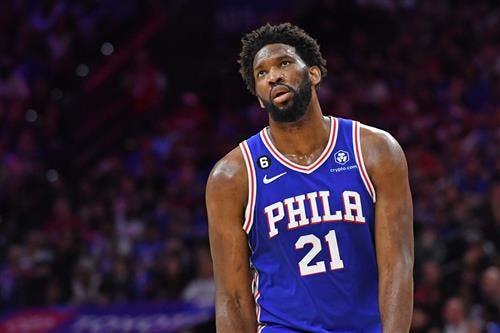 The New York Knicks could be very active this summer in trying to find a way to improve the roster, but it may take some bold and out-of-the-box thinking to really make them a title contender next season.
The 2023-2024 New York Knicks season delivered a lot of positives for the franchise. They returned back to prominence by getting back to the postseason and ending their streak of first-round eliminations. Jalen Brunson proved to be one of the best free-agent signings in the league last summer, and Julius Randle recaptured his All-NBA form from two years ago.
Nevertheless, they came up short in the semifinals to a hobbled Miami Heat team that they had more than enough talent to beat. The finish to the season sent a clear message to the front office and the fan base: This New York Knicks team is good, but not nearly good enough to actually win the organization their first NBA title since 1973.
That is why small moves or acquisitions for certain second-tier All-Stars may not be enough to take the Knicks to the next level. They may need to think a little out of the box and take some big, bold swings on the trade market this summer.
With that in mind, let's take a look at some blockbuster deals they could make to take the roster to a championship level.
Trade for both Pascal Siakam and OG Anunoby
The Toronto Raptors are likely to shake up the roster this offseason after a poor showing this year. Fred VanVleet is expected to opt out of his contract and the team has already sent head coach Nick Nurse packing. The New York Knicks reportedly had an interest in OG Anunoby at the trade deadline. Maybe they should target Anunoby and Raptors' top scorer Pascal Siakam this summer.
Both have just one year left in their deals and are certainly expendable. If the Raptors were open to a deal that included a strong return in Randle, RJ Barrett, Immanuel Quickley, and four of their future first-round picks, a starting five of Mitchell Robinson, Siakam, Anunoby, Josh Hart, and Brunson could be dangerous. Especially on the defensive side of the ball.
Give everything away for Joel Embiid
The current situation with the Philadelphia 76ers and Joel Embiid is something to keep an eye on. While it is unlikely he asks for his way out of Philly, the team has fired head coach Doc Rivers, and James Harden could leave in free agency. Meaning this team may be worse next season and the year after. It is something many other superstars would ask for an escape from.
Embiid is a generational talent and to have a combo of him and Brunson for several years could be worth giving up all of the assets the New York Knicks have accumulated over the last decade.