Bleacher Report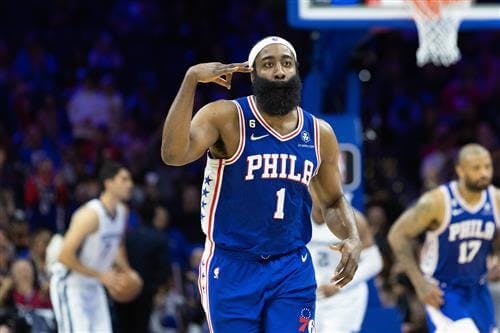 The Philadelphia 76ers are trying to win an NBA title with James Harden this season, but the 10-time All-Star's future might take him back to the place where he became a superstar.
On the latest episode of The Hoop Collective Podcast (h/t RealGM.com), ESPN's Tim MacMahon said the Houston Rockets believe "it is a legitimate possibility" Harden signs with them as a free agent this offseason.
"James Harden still spends a lot of time in Houston," MacMahon added. "Spends his summers in Houston. Works out at the Rockets' facility on a regular basis. It's a very real possibility. And Harden, by the way, never shot it down. He just said 'I don't know where that came from.'"
ESPN's Adrian Wojnarowski reported on Christmas Day that Harden was "seriously considering" going back to Houston after this season if he decides to leave the Sixers.
Wojnarowski noted Harden has "maintained something of a magnetic pull to Houston, drawn to the community, lifestyle and family" of the city.
Harden spent eight full seasons with the Rockets after being traded by the Oklahoma City Thunder in October 2012.
He became one of the best players in the NBA in Houston, winning MVP during the 2017-18 season and leading the league in scoring in three consecutive seasons from 2017 to '20.