Fadeaway World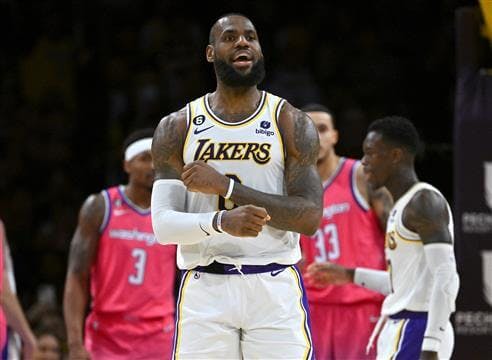 LeBron James is still one of the best players in the league, and there's no doubt that he's still a top 10 player that is impactful in terms of winning games. Even though he has turned 38 recently, LeBron James is currently averaging 29.1 PPG, 8.2 RPG, and 6.7 APG for the Los Angeles Lakers.
There have been some rumors that have suggested LeBron James could be traded in the upcoming offseason. A report from Sean Deveney of Heavy revealed that one of the landing spots for him could be the Chicago Bulls, with the executive calling them a "darkhorse" in a LeBron James trade.
Western Conference executive: "They'd be a darkhorse for me in this just because they have Zach (LaVine) and he could be a star for the Lakers, even if they would not be that good of a team. LeBron has always had a soft spot for Chicago, so it could work, and he could play with (DeMar) DeRozan, maybe Lonzo (Ball) if he is healthy. It would be an interesting mix."
Potential deal: LaVine, who played collegiately for UCLA, would be the draw for the Lakers, but would the Bulls be willing to add Patrick Williams to the package? The Lakers would surely ask. If that does not work out, a LaVine-Alex Caruso package could work as a return for the Lakers.