Clutch Points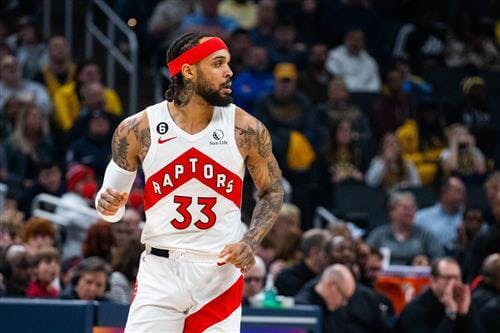 The Toronto Raptors have several attractive players that many teams across the NBA are keeping an eye on ahead of the February 9th trade deadline. And with the Raps struggling, there is certainly a chance they decide to part ways with one or two key pieces. Among them is sharpshooter Gary Trent Jr, who is playing on an expiring contract and has a player option for 2023-24. That means Masai Ujiri and the front office may look to offload him next month instead of paying him the reported $20+ million Trent Jr will likely demand in free agency.
While we truly don't know if the Raptors are going to move the ex-Duke standout or not, he could help out a variety of organizations. Here are the 4 best trade destinations for Gary Trent Jr.
Los Angeles Lakers
It's no secret the Lakers need to make a splash at the deadline. LeBron James basically reiterated just that in an interview last week. He needs reinforcements around him, especially with Anthony Davis still out. The King can't do it all alone. With LA currently three games below .500, Trent Jr could be a viable piece to add, giving them a scoring punch off the bench. Hell, he could even start at SG instead of Patrick Beverley, who is playing atrocious basketball in 2022-23.