The Score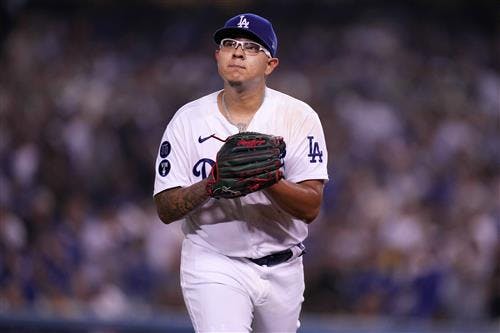 It's been a hectic winter for Major League Baseball, with a number of the game's best players signing life- and franchise-altering contracts. It could be more of the same next year, with several superstars eligible for free agency. Let's take an early look at the top 20 potential free agents ahead of the 2023 offseason.
(Statistics from 2022, age at start of 2023 season).
1. Shohei Ohtani, SP/DH
Ohtani is the cream of next winter's crop. The Angels two-way star is one of the most dynamic and entertaining players baseball has ever seen. He's still only 28 years old and adored by fans all over the world thanks to his spectacular ability to put up MVP-type numbers as a hitter while pitching at a Cy Young level. A player of Ohtani's abilities might never come around again, so there should be an all-out bidding war for his services. He could end up signing baseball's first $500-million contract.
2. Manny Machado, 3B
Machado has the opportunity to opt out of the final five years of his deal following this season. It'd be a bold move for the 30-year-old to leave $150 million on the table, but Aaron Judge bet on himself at the same age and that worked out pretty well. Machado finished second to the Yankees slugger in fWAR during the 2022 campaign and has been one of baseball's best players over the past three seasons, twice finishing in the top three in NL MVP voting.
3. Julio Urias, SP
Urias is in a prime position to do well in free agency. He'll complete this season as a 27-year-old with very little mileage on his arm and an impressive resume, including two top-10 Cy Young finishes. The left-hander also won 37 games over the past two campaigns, took home the NL's ERA title, and has a World Series championship under his belt.
4. Aaron Nola, SP
Nola was arguably the NL's best pitcher during the 2022 campaign. The Phillies right-hander led all MLB starters with 6.3 fWAR, ahead of Justin Verlander and Sandy Alcantara, while tossing 200-plus innings for a third time. He also posted a 10.2 K/9 or higher for the fourth consecutive season.