Bleacher Report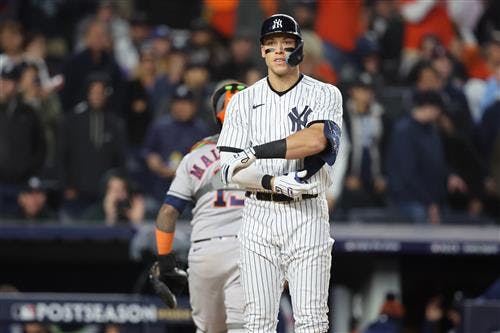 The San Francisco Giants solicited the services of Golden State Warriors star Stephen Curry as part of their pursuit for Aaron Judge, according to NBC Sports Bay Area's Alex Pavlovic.
"As part of their pitch, the Giants put Judge in touch with Steph Curry's camp, hopeful that the two superstars could connect as Judge weighs his decision, sources told NBC Sports Bay Area," per Pavlovic.
Judge reportedly spoke with Giants officials for two days in San Francisco.
According to Jon Morosi of MLB Network, the Giants could table a formal contract offer as early as this week.