SNY TV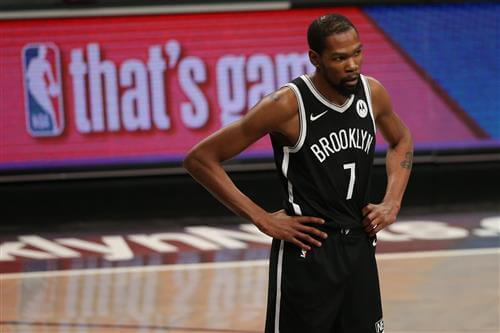 A few notes on the Nets and Kevin Durant….
Durant sees Boston as a desired landing spot, per people familiar with the matter. Durant also would like to play with Boston's Marcus Smart if he is traded to the Celtics, per people familiar with the matter.
The Athletic had previously reported that Brooklyn wanted Smart included in a package from the Celtics in any Durant trade.
It is unknown if Boston and Brooklyn have made progress on a deal. SNY reported last week that there had been pessimism about a Durant trade being completed in the near future.
That was before Durant met with Nets governor Joe Tsai and delivered an ultimatum, telling Tsai to trade him or fire general manager Sean Marks and head coach Steve Nash.
Tsai subsequently wrote on Twitter that he backed Nets management and the coaching staff and would operate in the best interest of the franchise.
Durant, presumably, knew that Tsai would back Marks and Nash. So it's fair to assume that Durant delivered his ultimatum in an effort to put pressure on the Nets to make a deal.
Teams know that Tsai is not going to fire Nash and Marks to keep Durant. So a Durant trade from Brooklyn seems to be inevitable.