Heavy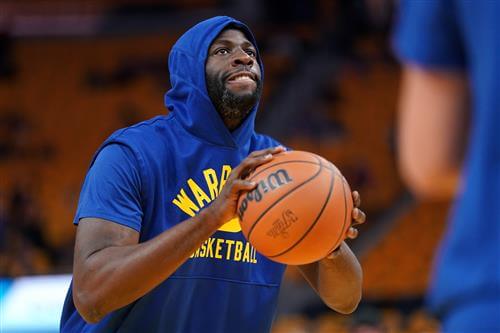 As uncomfortable as it is to consider, one of the Golden State Warriors' top players is probably going to be traded within the next year.
The front office has worked out the financial side of the business well enough to allow the roster to remain in tact for the entirety of the 2022-23 campaign, assuming it remains in the best interests of the franchise. Even still, the Dubs put the most expensive team in NBA history on the court last season in order to win their fourth title in eight years, and Golden State will pay even more next season.
The Warriors can run it back once more but will then face tough financial realities, lest the franchise fall into a roster/luxury tax bill that could top out at over half a billion dollars — something owner Joe Lacob has said expressly Golden State will not do. That means the only real option is moving at least one of four players by next offseason.
Based on factors that include age, health, on-court production, career trajectory and eligible salary, the Warriors could realistically land on a choice that would surprise most members of Dub Nation — dealing former Defensive Player of the Year Draymond Green.
Warriors Might Say Goodbye to Green in 2023 as Best of Bad Options
Dealing Green seems next to unthinkable, and it probably would be from a front office perspective except for the fact that he has already said publicly he wants a maximum contract extension, per Anthony Slater and Marcus Thompson II of The Athletic.
Green will turn 33 next season and could theoretically sign a four-year extension this summer.
"Including this coming season, a max extension would lock in Green for $164.2 million over the next five seasons," Slater and Thompson wrote. "He'd turn 37 years old in the final season."