NBA Analysis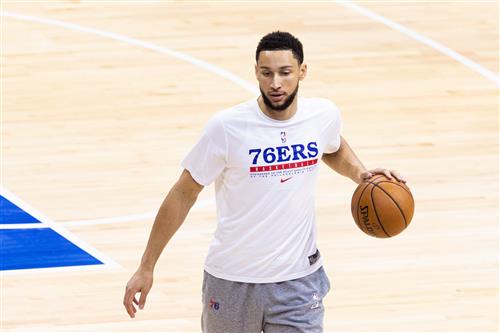 Ben Simmons still has yet to appear in an NBA game this season. Regardless of one's opinions on Simmons himself, it stinks to see a talent like him sit out.
While it's impossible to place blame in a situation like this, seeing the Philadelphia 76ers trade him would be great for NBA fans everywhere.
It would, hopefully, give Simmons a chance to start over in a new city where he would be able to improve his mental health. In addition, it would give the 76ers some extra help to put around Joel Embiid for this year and in future years.
But Daryl Morey, the GM of the Sixers, is hell-bent on trading for an All-Star-caliber player. While that doesn't seem very likely, there are some options around the league that could become available. Enter the Washington Wizards.
While Washington got off to a hot start to the year, they have come crashing down as of late. They now look like a team that could fight to qualify for the play-in tournament, and Bradley Beal still has yet to commit to the team long-term.
If they are worried about Beal staying in Washington long-term, then why not trade him for a young, potential-filled star in Simmons? How could a deal like that help both sides? What would each team have to gain from this type of trade?
Washington Wizards Receive: G/F Ben Simmons, F Isaiah Joe, 2024 First-Round Pick (Lottery Protected)
Philadelphia 76ers Receive: G Bradley Beal