Sportsnaut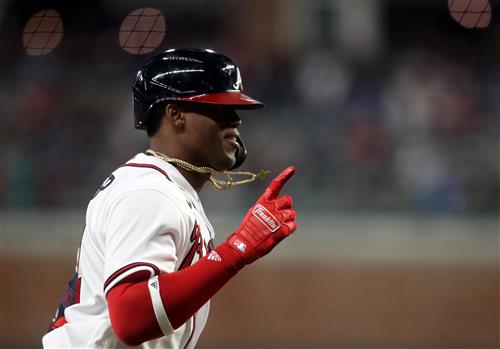 Jorge Soler is coming off a standout MLB postseason run with the Atlanta Braves. Rewarded with the World Series MVP for his performance at the plate, Soler was a vital part of the Braves' road to triumph.
For the better part of his MLB career, Soler has been a formidable power threat from the right side. He has frequently finished in the top 10 percent of MLB in average exit velocity, hard-hit percentage and barrel percentage. While he has recently spent a lot of time as a designated hitter, Soler is accustomed to playing right field and is in the prime of his MLB career at 29.
Here are three ideal free agent destinations for Jorge Soler.
3) Jorge Soler provides the Tampa Bay Rays with pop
Tampa Bay made a bold move before last season's MLB trade deadline, acquiring designated hitter Nelson Cruz from the Minnesota Twins. Soler would replace Cruz in manager Kevin Cash's depth chart.
Once a lacking part of their operation, the Rays finished tied for sixth in MLB in home runs (222) in 2021. Power was a featured part of their offense, and Soler helps them pick up right where they left off in the regular season. He presumably becomes their primary designated hitter, adding a proven power hitter.
Soler adds another weapon to the Rays' outfield. He'd join a rotation that includes Austin Meadows, Randy Arozarena, Kevin Kiermaier, Manuel Margot and Brett Phillips. Plus, there have been reports of the Rays being receptive to trade offers for Kiermaier. If they indeed move their long-time center fielder, it furthers the need for them to get another outfielder for the big-league roster.