MLB Trade Rumors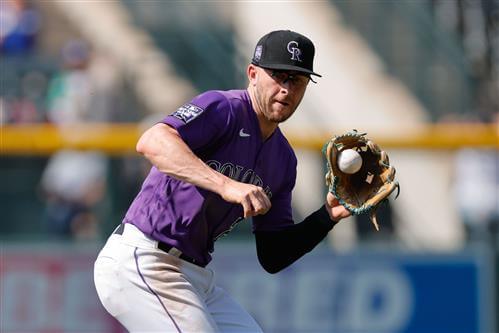 The Boston Red Sox and Houston Astros have expressed interest in free agent shortstop Trevor Story, reports MLB Network's Jon Heyman in his latest insider piece for Audacy's "Big Time Baseball" podcast. Heyman reiterates that he's also heard Seattle convey interest in the shortstop, as MLBTR covered prior to the lockout last week. As is the case with all player-team connections made in the lockout age, no talks can take place between either party until the lockout is lifted.
Interestingly, Boston was recently cited as a team who reached out to free agent shortstop Carlos Correa's camp. The path to that connection being anything more than due diligence lies in moving All-Star Xander Bogaerts off the position, an option neither the player nor Boston front office have indicated is on the table. The takeaway from a potential Correa pursuit is in many ways identical to a hypothetical Story one— sign an All-Star shortstop to guard against a Bogaerts departure, improving infield defense in the interim.
Just like Boagaerts, Story has yet to give a firm indication that he'll be anything but a shortstop heading into the 2022 season. As we saw with Boston's recent reacquisition of Jackie Bradley Jr. however, the Red Sox clearly aren't afraid of shuffling players around if it means upgrading their defense. Even on the heels of a modest-for-him campaign, metrics across the board agree that Story would be an improvement with the glove over the incumbent Bogaerts. Of course, with Seattle allegedly showing interest in Story as a third baseman it's possible Boston can do the same, choosing instead to move Rafael Devers (a subpar defender in his own right) off his position for a presumed upgrade in Story.