Fadeaway World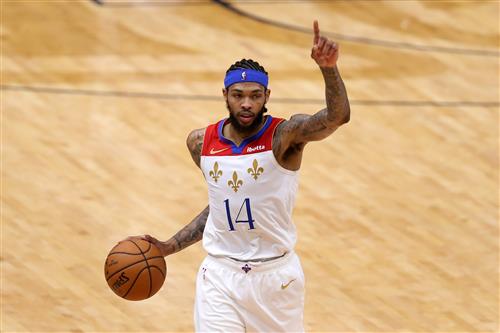 The Golden State Warriors are a team that will have championship aspirations next season. That just comes with the territory of having Stephen Curry at the peak of his powers on your team, and Klay Thompson finally returning from injury.
The Warriors have a lot of younger players on the roster, and perhaps it would be prudent to send some of them away in a trade in order to make a win-now move and get a star for the roster. Adding star power generally helps win championships.
Zach Buckley of Bleacher Report has recently proposed a scenario where the Golden State Warriors make a splash for Brandon Ingram. The trade features the Warriors sending out a package featuring two of their top prospects, James Wiseman and Jonathan Kuminga to the New Orleans Pelicans.
Golden State Warriors Receive: Brandon Ingram, Tomas Satoransky, and Jaxson Hayes
New Orleans Pelicans Receive: Andrew Wiggins, James Wiseman, and Jonathan Kuminga
It is easy to see how Brandon Ingram would help the Golden State Warriors, as he is a great three level shot creator who could help with some of their scoring issues. Ingram is notably still "on the right side of 25" and Buckley mentions that this trade would "prioritize the present" while also not "completely neglecting the future".