Clutch Points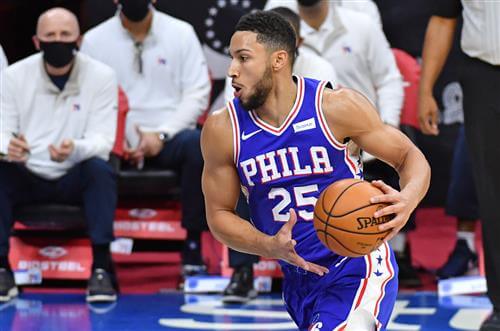 Ben Simmons has decided he wants to move on from the Philadelphia 76ers and find a new place to play in the upcoming season. Simmons is only 25 and is already a two-time All-Star, checking a number of boxes as a player thanks to his playmaking and elite defense. Of course, Simmons' offensive shortcomings as a shooter are well-documented, but he does so many other things well on the basketball court.
Now, imagine if you paired those skills with Charlotte Hornets youngster LaMelo Ball. The two would instantly become one of the best duos in the league and would have plenty of time to grow with one another.
Here are a few reasons why a Ben Simmons trade makes perfect sense for the Hornets.
3. Multiple top playmakers
LaMelo Ball has already shown that he is one of the best playmakers in the league. He instantly elevated his teammates after he was drafted third overall in 2020. Ben Simmons is also an elite passer who creates plenty of great looks for his teammates.
Having two pass-first point guards could be the key to success for the Hornets' offense. There would surely be a lot of ball movement and easy looks for everyone on the floor, with these two able to wreak havoc in transition as well.
Think about the Brooklyn Nets and how they have Kyrie Irving and James Harden in their backcourt. The two are exceptional playmakers and showed they could take turns running the offense. Those two are obviously both great shooters as well, which helps their cause immensely, but this would still be an ideal blueprint to follow for Charlotte if the franchise acquired Simmons.
It wouldn't really matter who the actual point guard is, because having multiple elite ball handlers would lift up the Hornets' offense. Hornets head coach James Borrego could also stagger the two stars a lot if he wants to maximize their point guard skills.