Bleacher Report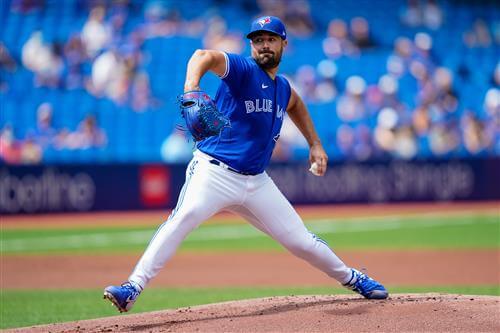 The Toronto Blue Jays are interested in keeping second baseman Marcus Semien and starting pitcher Robbie Ray around long-term.
"According to sources, they've attempted to sign Semien to an extension, without success to this point, and plan to approach Ray about a new deal this offseason," Ken Rosenthal of The Athletic reported Sunday.
The Blue Jays inked Semien and Ray to one-year deals last offseason.
Both contracts have clearly paid off: Semien entered Sunday with 81 RBI and an .858 OPS. He homered Sunday against the Oakland Athletics to give himself 35 on the year.
Ray, who started against Oakland on Sunday, entered the ballgame with a 10-5 record, an American League-leading 2.71 ERA and 202 strikeouts in 159.1 frames. He added to those totals by tossing 6.2 shutout innings while striking out 10.
Semien's one-year deal was for $18 million. Ray signed a one-year, $8 million deal. The former player will turn 31 years old in September, and Ray will turn 30 in October.