MLB.com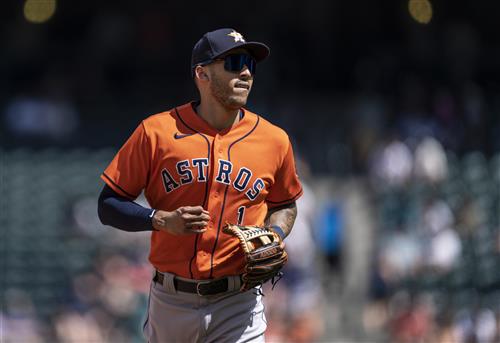 With the regular season now in its final month, shortstop Carlos Correa's time with the Astros could be winding down. Correa, one of five remaining members from the 2017 World Series championship club, will be a free agent at the end of the season, though he hasn't ruled out returning to Houston.
Correa told the Astros in the spring that he didn't want to negotiate a contract extension during the regular season. This came after he said he turned down extension offers of six years, $120 million and later five years, $125 million. He said recently there have been no talks with the Astros since.
"I was very clear that once the season started, I didn't want to have any conversations," Correa said. "Obviously, they respected that. We'll see once the season is over. We'll see where we're at."
The Astros will undoubtedly make a run to re-sign Correa in the offseason, but he figures to have a handful of teams throwing money at him. That will make it more difficult for the Astros to meet his salary demands. Still, Correa says the door is still open to him staying in Houston beyond 2021.