Heavy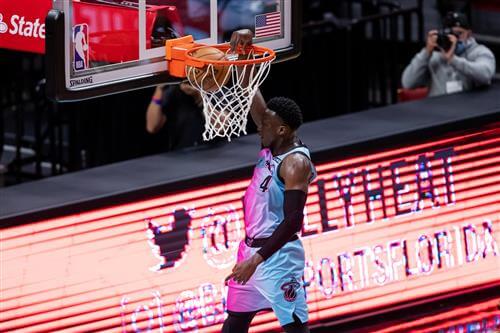 There's a still month left before training camp starts for the Miami Heat which means players still have a few weeks to enjoy their offseason. However, no one seems to be having more fun than Victor Oladipo, who's still recovering from the season-ending quadriceps surgery he underwent in May.
The two-time All-Star caught a lot of attention on social media after hanging out with Kanye West on Saturday, then raised even more eyebrows on Sunday, posting a series of photos with Brooklyn Nets star and notorious party boy James Harden on Instagram.
The two NBA stars were hanging out a Thirteen, Harden's restaurant in Houston, a familiar city for both ballers. Oladipo and Harden each played for the Houston Rockets, except not at the same time.
In January 2021, they were both key players in the four-team trade that brought Oladipo to the Rockets from the Indiana Pacers, and Harden from the Rockets to the New York Nets.
Harden was in Houston this weekend to host his JH-Town Women's Empowerment Brunch on Saturday and Celebrity Softball game on Sunday, while based on Oladipo's Instagram stories, the Heat star was in town for a friend's wedding. The two former Rockets players appeared to meet up later that evening to enjoy the best of Houston's nightlife.