NBA Analysis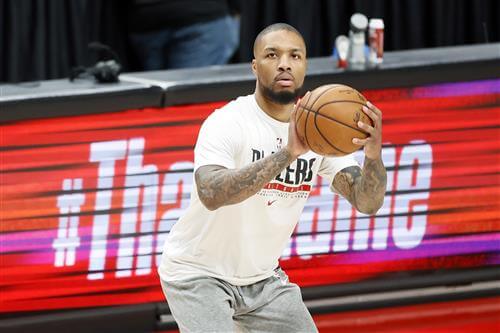 Damian Lillard is going to continue to be the biggest storyline this NBA offseason. The saga surrounding Lillard and the Portland Trail Blazers will continue to be discussed until a decision is made.
At this point, the ball is in Lillard's court and whether he wants to request a trade out of town or remain with a franchise that drafted him.
Lillard has turned into one of the best players in the league over the years. He is an elite shooter and a top point guard that any team would benefit from having. Portland has had the luxury of Lillard for many years but that could be coming to an end.
The Trail Blazers are coming off a season where they were eliminated in the first round for the fourth time in five years. This could cause disgruntled feelings and could be the ultimate reason the Lillard wants out of Portland.
If this happens, there will be plenty of teams interested in a point guard like Lillard. He is a piece that can make a team better right away. Lillard has averaged at least 25 points in each season since 2014.
During that time, his three point percentage has gone up and he is now a career 37.5% shooter. In today's NBA, Lillard is the prototypical guard that teams want in the backcourt.
The Blazers will have their pick if they want Damian Lillard available in the open market. Here are three teams that should be on the phone early in a trade to acquire the All-Star point guard.
3. New Orleans Pelicans
The Pelicans have to be aggressive in pursuit of building a winner, especially if Zion Williamson is going to turn into a disgruntled player. He is the centerpiece of the franchise that the Pelicans need to keep around long-term. A move that could make this happen is to acquire Damian Lillard.
There is no chance for Williamson to grow unhappy with a point guard like Lillard running the show. He is a franchise-changing piece that can help navigate New Orleans to the postseason.
Lonzo Ball is no longer with the Pelicans and this is notable because he would have been the leader of the return in a trade. Now, the Pelicans will likely have to move the likes of Brandon Ingram and Jonas Valanciunas.
The Pelicans could also offer up Devonte' Graham, who was recently acquired in a sign-and-trade, in hopes of keeping Ingram. There are plenty of options for the Pelicans in this deal and it is a no-brainer if available.
The Pelicans have been building for years now and they finally have that all-star caliber player to build around. It is about finding the right pieces and if there is a guard like Lillard on the trading block, it is important to try and make it happen.