NBA Analysis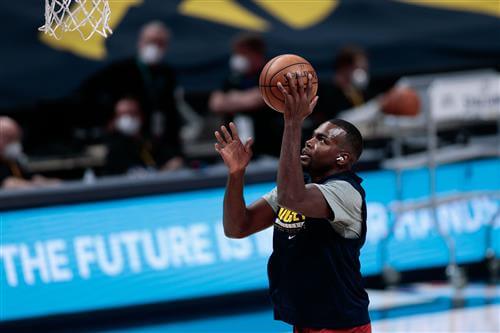 Veteran Paul Millsap has been met with a slow-moving market thus far in NBA free agency. While a flurry of moves has been made and plenty of veterans have been scooped up by contending teams, he remains a free agent.
At 36-years old, Millsap is coming to the end of the road for his NBA career. He has seen his minutes per game decrease in four consecutive seasons as the Denver Nuggets began moving in a different direction in their frontcourt.
Despite the decrease in playing time, as he averaged only 20.8 minutes per game, he was still productive. He scored 9.0 points per game with 4.7 rebounds, 1.8 assists, 0.9 steals and 0.6 blocks. While not eye-popping, they are pretty similar to the numbers that he has put up per-36 minutes in his career.
While Millsap has been holding out for a mid-level exception, he would provide excellent value on a veteran's minimum deal should he not receive the kind of money he is looking for.
The ability to play both frontcourt spots, provide veteran leadership and experience and knock down the occasional 3-pointer are all things that contending teams could use.
Which teams could look into signing Millsap? Here are three intriguing potential landing spots for the Louisiana Tech product in NBA free agency.
Boston Celtics
The Boston Celtics need help in their frontcourt. Even after bringing Al Horford back from the Oklahoma City Thunder in the Kemba Walker deal, the Celtics need more depth there, especially at power forward.
With Evan Fournier leaving in free agency to sign with the New York Knicks, the Celtics may have to use Jayson Tatum more on the wing than in the frontcourt. Josh Richardson will help soak up some minutes there, but he could be used in the backcourt along with Dennis Schroder.
Tristan Thompson was also traded away this offseason in the three-team deal that landed Kris Dunn in Boston. Bruno Fernando was also acquired in that deal, but having a veteran such as Paul Millsap would certainly ease the concerns at power forward.
Going into a season with Grant Williams as the leading candidate for minutes at power forward, if Tatum isn't deployed there and Horford is used at center, isn't ideal. Adding Millsap to the mix would provide Ime Udoka with a veteran that would help on both ends of the court.
The power forward spot is really the last thing the Celtics need to fill on their roster. Millsap is capable of providing solid defense and a little bit of floor stretching for 18-22 minutes per game.