NBA Analysis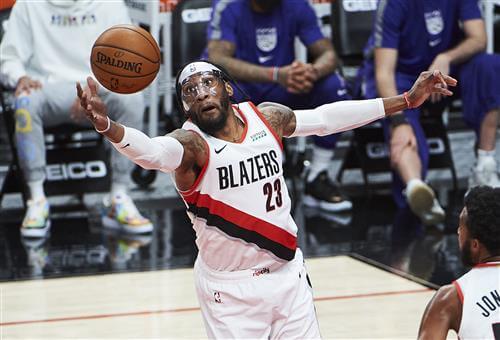 The Portland Trail Blazers were expected to shake things up this offseason. They did that with their coaching staff, as Chauncey Billups was pegged as the replacement for Terry Stotts. Billups will be tasked with helping get a team over the hump that has lost in the first round of the NBA Playoffs in four out of the last five years.
To get over that hump, many thought a shuffling of the roster would occur. That has yet to happen.
The team re-signed Norman Powell, agreeing to a five-year, $90 million deal with the two-way wing. The other signings were pretty underwhelming as Tony Snell, Ben McLemore and Cody Zellers were signed.
Not exactly the changes many expected to occur. While a trade could still happen before training camp, the Trail Blazers are running out of time to shake up and upgrade this roster.
While Damian Lillard and CJ McCollum have been the players mentioned most, Robert Covington is someone to keep an eye on as well. Covington is an excellent defender and 3-point shooter, something teams cannot get enough of.
While general manager Niel Olshey did say that Covington was part of the group 100 percent returning, things could change. What if Portland starts the season slow and decides to start selling to gather future assets?
Covington, who is on an expiring deal, could be dealt in that scenario so that the team can get some assets in return for him instead of him leaving in free agency. If that occurs, here are three teams who should look into a trade for the former Tennessee State product.
3. Brooklyn Nets
The Brooklyn Nets are all-in on winning a championship. They have committed to their Big 3 of Kevin Durant, James Harden and Kyrie Irving and now just have to fit the pieces in around them to make it happen.
Finding those pieces will always be difficult. Brooklyn made five draft picks in the 2021 NBA Draft and was able to sign veterans Patty Mills and James Johnson in free agency. Yet, the frontcourt could still use some extra depth.
Someone like Robert Covington, should they be able to afford the price tag, would fit in well with the Nets. Covington can provide a similar impact to what Jeff Green did for the team during the stretch run of the 2021 season.
Green signed with the Denver Nuggets in free agency, leaving a big hole in the Nets' frontcourt. Blake Griffin was re-signed, but if they do not intend on using DeAndre Jordan as a regular in their rotation again, they still need more established talent in the frontcourt.
Covington's defensive impact would be greatly appreciated by the Nets, as they sometimes struggled on that end of the court. He has multi-positional versatility on that end, as Covington has proven in the past he can defend every position on the court.