Clutch Points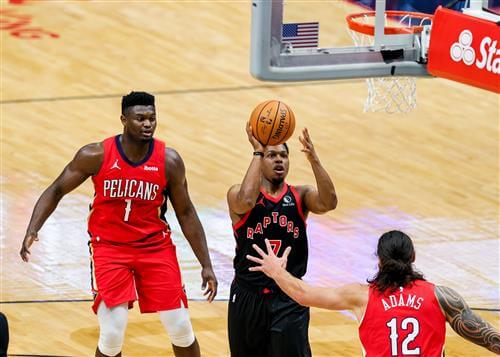 Before committing to the Miami Heat, Kyle Lowry was one of the biggest names available in free agency. A handful of teams went all-in on their pursuit for the six-time All-Star, which included the New Orleans Pelicans. Apparently, the main reason why the Pels failed in their pursuit for Lowry has a lot to do with the way their front office handled the situation.
In a recent episode of the HoopsHype Podcast, it was revealed that at least one particular GM in the NBA believes that the Pelicans were in way over their head in their botched attempt to land Lowry.
To be fair, it wasn't only the Pelicans who failed to recruit the veteran point guard. In the end, however, it was the Miami Heat that prevailed and it's no secret that going against the great Pat Riley in a bidding war doesn't usually end well for opposing teams.