Fadeaway World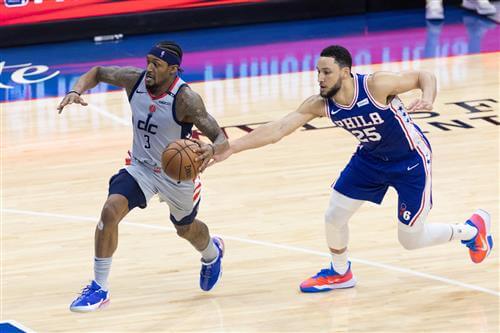 The Atlanta Hawks surprised many people when they made the Eastern Conference Finals this season, upsetting the No. 1 seeded Philadelphia 76ers in the process. A large part of that has been the ascendance of Trae Young, and him taking on a huge portion of the offensive load. Trae Young showed his status as one of the top point guards in the league.
While the Hawks have a good squad right now, a potential route to improvement for the team would be to make a trade for another superstar to pair with Trae Young. Evan Cohen of SiriusXM Radio has recently stated that if there was a disgruntled superstar that was available for trade, that the Hawks would have the ability to trade for them no matter who it is. The names listed were Damian Lillard, Bradley Beal, and Ben Simmons.
They remind me of Denver from a few years ago, where Denver kind of hit on almost everyone who they drafted… There are guys that had to go, because they had too many guys and you couldn't extend them all. It's a good problem to have.