NBA Analysis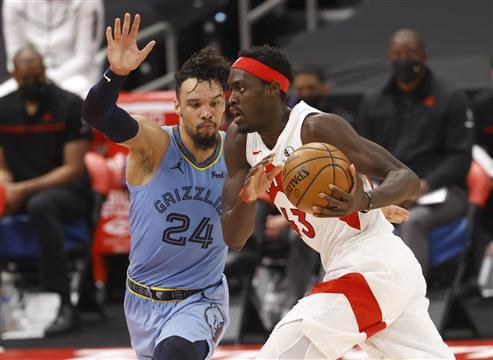 The Toronto Raptors have been one of the better teams in the NBA for close to a decade, but things have seemed to start to trend downwards over the last year or so. After they won their first championship in team history in 2019, Kawhi Leonard and Danny Green both departed Toronto, then the likes of Marc Gasol, Serge Ibaka and others left last offseason.
Still, the Raptors were left with Kyle Lowry, Fred VanVleet, Pascal Siakam, OG Anunoby and others to try and remain a threat in the Eastern Conference, but injuries and healthy protocols seemed to end their season before it began. Toronto finished the 2020-21 season with a 27-45 record, their worst since the 2011-12 season when they went 23-43.
Now, after holding onto Kyle Lowry at the trade deadline and deciding not to trade him, the Raptors find themselves without their leader as he went to the Miami Heat via a sign-and-trade earlier this month. The Raptors did bring back Gary Trent Jr. and Khem Birch, but overall, there are a lot of questions being asked about the future of this franchise.
The Raptors could still end up being a solid team in the Eastern Conference with VanVleet and Siakam leading them, but overall, these two guys are great secondary talents and are not primary, perennial All-Star talents like Lowry was. As a result, could Toronto take this opportunity now to rebuild quickly and make themselves a championship contender once again?
Pascal Siakam's name has come up a lot in NBA trade rumors over the last few weeks and while the Kings seem to be a team "in love" with the idea of adding him via a trade, the Minnesota Timberwolves are definitely a team to keep an eye on.
Minnesota wants to add more talent and they feel that they are one piece away from being a special team in the Western Conference, so pursuing Siakam should he become available could end up being that "final move" the T-Wolves need to make.
Trading for Siakam would not be cheap for the Minnesota Timberwolves to do, but they do have the young assets and some draft picks that they could include in a deal for the Toronto Raptors forward. Let's take a look at what the hypothetical deal could wind up looking like.
Minnesota Timberwolves Receive: F Pascal Siakam
Toronto Raptors Receive: F Jaden McDaniels, G Jarrett Culver, G Leandro Bolmaro (Rights to), MIN 2022 2nd Round Pick, WAS 2022 2nd Round Pick, MIN 2023 1st Round Pick (Top-8 Protected)
The Minnesota Timberwolves absolutely love the potential of Jaden McDaniels and they feel that he can be a key aspect of their team for many years to come, but they would likely have to be willing to move on from him should they pursue Pascal Siakam. After being drafted 28th overall last year, McDaniels put together a really solid rookie season, averaging 6.8 points, 3.7 rebounds and shooting 44.7% from the floor, 36.4% from deep.
Seeing as he was splitting minutes with Jarred Vanderbilt, Juancho Hernangomez, Naz Reid and others, this was a really solid showing for the young forward last season and the Timberwolves are expecting big things from him in Year 2, especially after he has been one of the best performers out of all 30 teams participating in Las Vegas Summer League this summer.
Aside from McDaniels, the Timberwolves would likely have to part ways with two other young pieces in Jarrett Culver, the No. 6 pick in the 2019 NBA Draft, and the rights to Leandro Bolmaro, the No. 23 pick in the 2020 NBA Draft. Culver has not really been anything special in Minnesota these last two seasons due to numerous injuries and Bolmaro is an Argentinian shooter who is expected to join the NBA ranks within the next season or so.