Clutch Points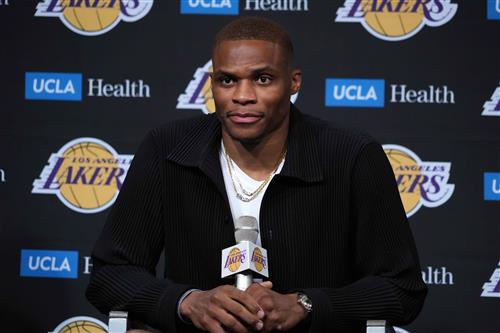 Russell Westbrook's blockbuster move to the Los Angeles Lakers has to be one of the most significant transactions of what has been an absolutely action-packed offseason for the NBA. Russ' shock move to Hollywood took more than a few folks by surprise, and it can definitely be considered as a landscape-shifting type of deal.
Washington Wizards general manager Tommy Sheppard recently opened up about how the blockbuster trade went down. According to the high-ranking Wizards executive, there was no bigger motivation for him to greenlight the deal than Westbrook's personal desire to join the Lakers:
"That was a very, very unusual circumstance where the day before the draft we were kind of spitballing some ideas and getting some input. I had a heart-to-heart with Russell and it was important to him that I knew and the Wizards knew he wants to play here," Sheppard said, via Chase Hughes of NBC Sports Washington.