NBA Analysis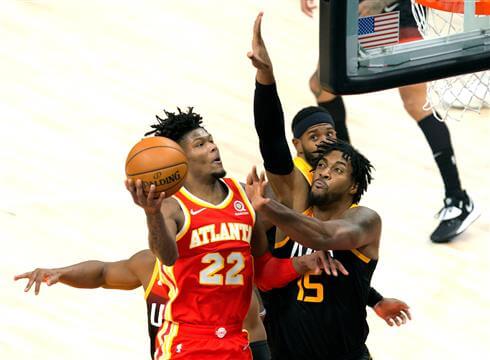 The 2021 NBA Draft brought a new group of talented young players into the league. The next basketball superstar could be among those players and every team is hopeful that they will find him.
Whether it is a player selected high in the draft, late in the first round or second round, there is always talent to be found. Unfortunately, things do not always work out as planned when it comes to prospects with the team that drafted them. You are much more likely to select a player that doesn't work out than land a future Hall of Famer.
There is a multitude of things that can cause this to happen. Some teams just do not have the capabilities of developing players who need the work, whether it be poor organizational structure or coaching staff that doesn't get the most out of their players.
Injuries are also a major deterrent in players not realizing their full potential. A player being outperformed by his teammates at the same position could bury him on the depth chart as well, leading to limited opportunities to showcase his talents.
Sometimes, a player just does not end up being a good match for the franchise that selected them. Once they move on, they can spread their wings and turn into the player many thought they would be.
That change of scenery could be everything for a player. Here are four players that were recently drafted that could use a change of scenery.
4. Cam Reddish, Atlanta Hawks
The Atlanta Hawks selected Cam Reddish with the 10th overall pick in the 2019 NBA Draft. He was part of the Duke trio along with Zion Williamson and RJ Barrett that entered the league with a lot of expectations.
Along with De'Andre Hunter, whom the Hawks landed in a trade with the New Orleans Pelicans via the Los Angeles Lakers, Cam Reddish was expected to be the long-term answer on the wing surrounding Trae Young. Thus far, things have not gone as expected.
Cam Reddish has struggled to stay on the court, playing in 84 regular-season games in two seasons. When he has been on the court, he has not produced. He has a .378/.309/.808 shooting split, averaging 10.7 points per game to go along with 3.8 rebounds, 1.5 assists and 1.1 steals in 27.4 minutes per game.
He has all the tools to be a legitimate two-way player and showcased that potential in the four postseason games he played in against the Milwaukee Bucks this season. However, with the Hawks looking to cement themselves among the Eastern Conference elite, Cam Reddish could be on the move.
The team was reportedly offering him in trade talks months ago, and chatter popped up again around the 2021 NBA Draft that he could be on the move as the Hawks will never be able to keep all of their young players around.
With a crowded wing rotation in Atlanta, Cam Reddish may be better off going to a team now to continue developing his game.
3. Jarrett Culver, Minnesota Timberwolves
Things have not panned out for Jarrett Culver since he was selected 6th overall in 2019. The Minnesota Timberwolves traded the draft rights to Cameron Johnson and Dario Saric to the Phoenix Suns for the draft rights to Culver and it is likely a move they would like a redo on.
It does not take much of a deep dive to see that Jarrett Culver has struggled to gain any positive traction in his NBA career in Minnesota. He has struggled mightily shooting the ball, ranking 206th out of 207 players who averaged at least 20 minutes per game during his rookie season.
In his sophomore season, his production slipped further and he struggled with injuries. During that time and with new head coach Chris Finch, Jarrett Culver has watched himself get buried on the depth chart.