Total Pro Sports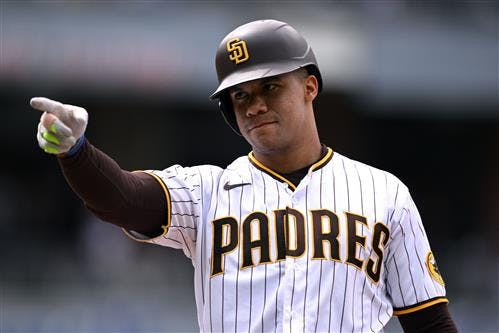 Derek Jeter may be retired but he will forever be a Yankee at heart.
With both the Padres and Yankees having disappointing seasons, Derek Jeter would like to see the two teams work together in a blockbuster trade that would greatly benefit his former team.
While appearing for Fox Sports after Tuesday's All-Star Game, Jeter was asked what trade he wanted to see this season.
"I do believe that the San Diego Padres could get hot and make some waves in the National League West. But if they don't, the sun is starting to set. If they don't have a good next couple of weeks, I wouldn't mind seeing the Yankees go out and get Juan Soto," Jeter said.