Total Pro Sports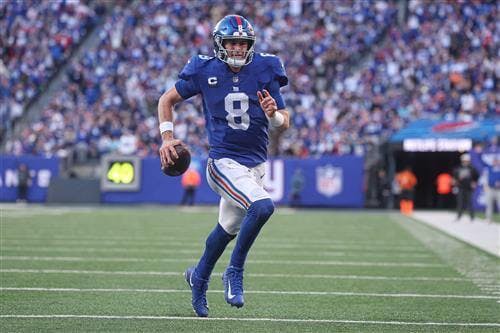 Daniel Jones is coming off a career year with the New York Giants, one that led to him earning a lucrative four-year contract extension worth $160 million this offseason.
The Giants greatly exceeded expectations by finishing with a 9-7-1 record to end a six-year playoff drought. They proceeded to upset the 13-win Minnesota Vikings in the NFC Wild Card Round, marking the franchise's first postseason victory since their win over the New England Patriots in Super Bowl 46.
But what if the Giants managed to swing one last offseason blockbuster move to further improve the supporting cast around their franchise QB?
Bleacher Report's Alex Ballentine proposed a massive blockbuster trade that would see the Giants land star wideout Tee Higgins from the Cincinnati Bengals in exchange for 2024 first, 2024 third and 2025 third-round draft selections.