MLB.com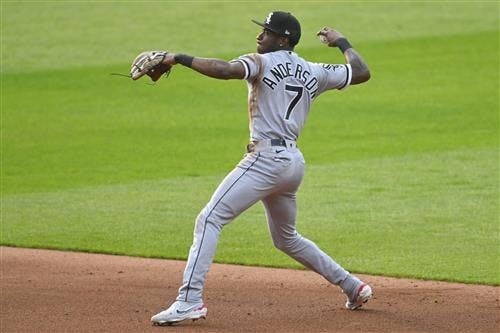 There is a little over six weeks to go until the Trade Deadline arrives on Aug. 1, and the picture remains cloudy. Entering play Thursday, 23 of the 30 teams still sat within five games of a playoff spot, leaving few clear sellers — and even fewer with many attractive trade pieces to offer.
Still, we can identify some stark needs among the obvious contenders in the field and begin to think about how they might address those. To that end, we asked five MLB.com writers to pick both a potential playoff team and an ideal fit to pursue through the trade market in the coming weeks.
This isn't so much about predicting deals that will happen as it is about identifying some that would make sense for the buyer. (Again, it's far from certain all of the potential trade partners involved will actually sell.)
With that in mind, here are the picks, with all stats through Wednesday's games:
Paul Goldschmidt to the Phillies
The need: A power threat at first base. With Rhys Hoskins out for the season recovering from surgery to reconstruct his left ACL (though he hopes to be back by the postseason), the Phillies are missing his production at first base. While Kody Clemens has filled in admirably, he doesn't provide the pop that Hoskins has traditionally brought to the position, averaging 36 home runs per 162 games in his career. Philadelphia's offense, which features a dangerous lineup on paper with Trea Turner, Bryce Harper, Kyle Schwarber, J.T. Realmuto and others, is still ranked in the middle of the MLB pack. If the Phils are going to make a run at the World Series for a second consecutive year, they'll need to improve that standing.
The answer: Paul Goldschmidt. The reigning NL MVP isn't having a career year like he did in 2022, but he's still very productive at the plate, with numbers that align fairly closely with his career norms. Goldy would meet the Phils' need for power to replace Hoskins' at first base and, as MLB.com's Will Letich notes, the Cardinals may end up finding it in their best interest to deal Goldschmidt prior to the Trade Deadline given that St. Louis hasn't been able to emerge from its unusual season-long malaise and could use some young starting pitching to restock its farm system. Goldschmidt is also under contract through the 2024 campaign, so that covers the Phils with Hoskins scheduled to become a free agent after this season.