NBA Analysis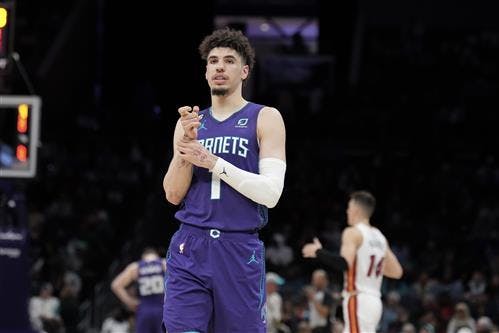 One NBA writer is proposing that the Charlotte Hornets trade LaMelo Ball to the Boston Celtics this offseason for Jaylen Brown.
Adam Taylor of Fansided proposed that the Hornets send Ball, Nick Richards, and two draft picks to the Celtics for Brown. The idea would be to reconfigure the roster in a meaningful way before having to pay Brown a supermax contract extension.
"In terms of return, this deal makes sense for the Celtics," Taylor wrote. "Yes, Boston loses one of their two All-Star wings, but they gain a potential star guard in LaMelo Ball, who projects to be a better fit alongside Jayson Tatum from a basketball point of view. Nick Richards' inclusion in the deal sweetens the pot, as the Celtics need a new big man of the future, and following an impressive season for the Hornets would likely slot into the rotation as the third-string big man, with scope to earn himself a bigger role moving forward.