Fadeaway World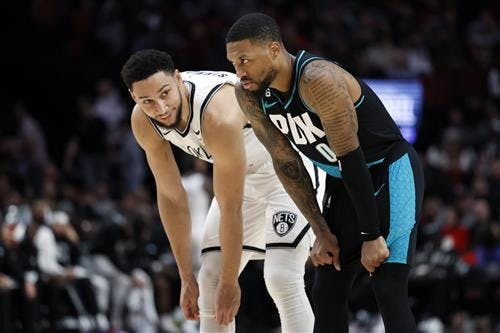 The Miami Heat had an incredible season that unfortunately did not end in fairytale fashion. The Heat was clearly outmatched against the NBA-champion Denver Nuggets led by Nikola Jokic and Jamal Murray, and there is a long summer of mourning coming for the Florida-based franchise. Despite the disappointing ending to their playoff run, nobody expected the Heat to make it to the Finals despite finishing with the 8th seed in the East after two play-in games.
Miami has a ton of heart and two All-Stars in Jimmy Butler and Bam Adebayo, but they need much more to ever win an NBA championship. The role players are just that, and can't be relied upon to match up with the likes of Michael Porter Jr, Aaron Gordon, Bruce Brown, and Kentavious Caldwell-Pope among others. Miami can't continue running it back with role players around Butler and Bam, and major changes are needed for the team to truly get over the hump. Luckily, it is very possible for the Heat to create a legitimate superteam next season by targeting two major names and also being clever in the free-agent market.
Here is how the Miami Heat can create a superteam next year, by acquiring superstar point guard Damian Lillard and former All-Defensive Team member Ben Simmons and creating one of the best Big Four's in modern history.
Acquire Superstar Point Guard Damian Lillard
No doubt, Damian Lillard deserves better and it could be time for him to leave. The point guard had a fantastic season on an individual level, posting 32.2 PPG, 4.8 RPG, and 7.3 APG while making his 7th All-Star Team. At the same time, the Portland Trail Blazers might be looking for a chance to get out from underneath Lillard to kickstart a complete rebuild and give the loyal star a chance to compete for a title and cement his legacy as an all-time great. There could be a couple of destinations that suit Lillard best, but one team that stands out is the Miami Heat, a team that top analysts are including in the running for the superstar player.
The Miami Heat clearly need a third star to pair with Jimmy Butler and Bam Adebayo. The Heat have somewhat struggled all year long and even if they are always a threat, nobody expects them to make the NBA Finals and some might be clear in their stance that they won't make it out of the first round. Tyler Herro, Caleb Martin, and Max Strus are all important pieces for Miami, but it could be time to move on from the players and find a way to create a superteam. This is what the trade package would look like to bring Damian Lillard on board. The only way Miami can actually engage in a trade with the Portland Trail Blazers would be if Lillard formally requests a trade to the Heat.