ProSportsDaily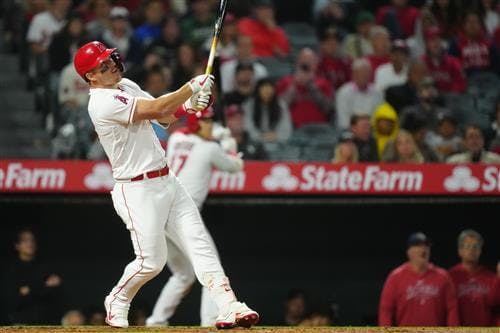 It's worth noting that Mike Trout has been with the Los Angeles Angels throughout his career and has expressed his commitment to the team in the past. However, opinions and circumstances can change over time, and trade requests can sometimes occur in professional sports when a player desires a change of scenery or an opportunity to compete for championships.
Ultimately, any decision regarding a trade request would involve careful consideration of multiple factors and would be influenced by Trout's personal aspirations, the team's direction, and the broader context of the sport.
If the Angels were to trade Trout, several teams could potentially make sense as destinations for the superstar outfielder:
New York Yankees: The Yankees have a history of acquiring top-tier talent and have the financial resources to make a significant trade. Adding Trout to their lineup would create a formidable offensive force alongside players like Aaron Judge and Giancarlo Stanton.
Los Angeles Dodgers: The Dodgers are known for making big moves and have a strong roster already. Adding Trout would give them an unparalleled outfield with Trout and Mookie Betts. It would solidify their position as one of the top contenders in Major League Baseball.
Philadelphia Phillies: Trout is originally from New Jersey and grew up as a Phillies fan. Returning to his hometown team could be an intriguing possibility. The Phillies have shown a willingness to spend on high-profile players, and pairing Trout with Bryce Harper would create a potent duo in the outfield.
Atlanta Braves: The Braves have built a young and talented roster, and adding Trout would provide a major boost to their lineup. With a core of Ronald Acuña Jr., Ozzie Albies, and Trout, the Braves would have a formidable offense capable of competing at the highest level.
San Francisco Giants: The Giants have been rebuilding their roster, and they could benefit from adding a player of Trout's caliber. They have a strong farm system that could help facilitate a trade, and Trout would provide a significant boost to their offense while complementing their strong pitching staff.