Sportsnaut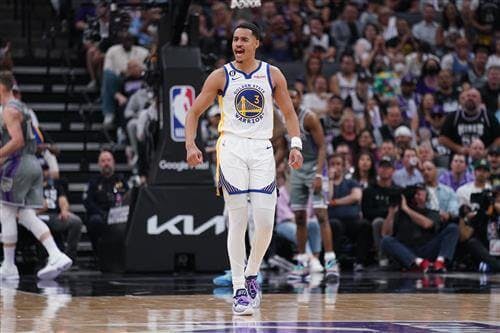 After giving talented young guard Jordan Poole a massive four-year, $128 million contract before the season, the Golden State Warriors could ponder moving him in a trade this summer.
Following a successful 2022-2023 campaign and winning an NBA title last spring, the Golden State Warriors decided to give both Jordan Poole and Andrew Wiggins huge contract extensions. The contracts were understandable because both played a pivotal run in their title run and could do so in the future. However, the deals also pushed the franchise into uncharted salary cap waters.
Now, with the team on the brink of being bounced from the NBA playoffs by the Los Angeles Lakers, there are questions on if their huge payroll and the luxury taxes they are paying for it are worth the financial hassle. While Poole has a notable upside at just 23 years old, he is having an awful run in this year's postseason and giving the franchise something to think about.