Sportsnaut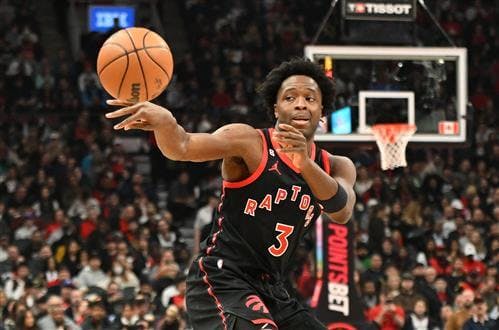 OG Anunoby was one of the most sought-after players at the NBA trade deadline, and playoff teams like the New York Knicks and Golden State Warriors could target the talented forward if their postseason runs disappoint.
Many NBA observers expected the Toronto Raptors to be major sellers at this year's NBA trade deadline. The team was struggling to stay in playoff contention and they had several pieces that would be very valuable to contending teams around the league. Yet, they did the opposite in February.
The organization did not move any of their stars — including impending free agents Fred VanVleet and Gary Trent — and actually made a trade to add talent for a playoff run. In the end, they were quickly bounced from the NBA Play-In tournament and seem on a path to a major roster shakeup this summer.