NBA Analysis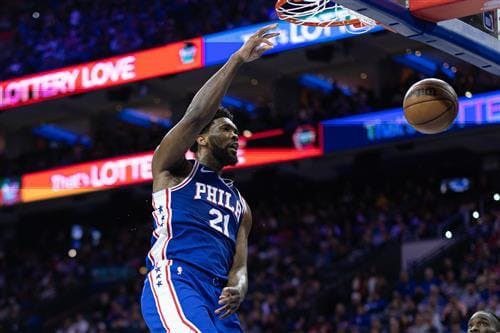 Knicks fans have suffered for long enough. They deserve the success they've had this NBA season.
Far be it from us to call any NBA front office incompetent. We'll strictly say that over the years, the Knicks have not always been run well. Luckily, this new group seems to have a lot of good ideas.
Acquiring Jalen Brunson was definitely one of them. Plenty of people expected the Knicks to chase a star this summer. Instead, they acquired a blossoming one.
That doesn't mean they couldn't chase a star this summer. Who knows who might become available via trade?
If the right player is looking for a new home, the Knicks would have to consider providing it.
Could Joel Embiid be that player?
Philadelphia 76ers Receive: G/F RJ Barrett, C Mitchell Robinson, 2024 First-Round Pick (NYK), 2025 First-Round Pick (NYK), 2027 First-Round Pick (NYK), 2029 First-Round Pick (NYK)
New York Knicks Receive: C Joel Embiid