Larry Brown Sports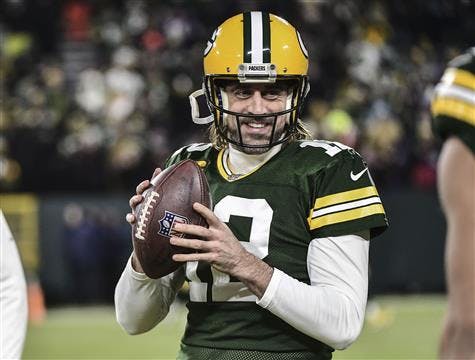 Aaron Rodgers is still contemplating whether he wants to play next season, and one prominent NFL insider is under the impression that returning to the Green Bay Packers may no longer be an option for the star quarterback.
ESPN's Adam Schefter shared an update on the Rodgers situation during Friday's edition of "SportsCenter." Schefter said he believes Rodgers will ultimately have to choose between two options — retirement or playing for the New York Jets.
"My sense is there continues to be more and more signs about him leaving Green Bay. And I think in the end, my sense is ultimately it will come down to whether he wants to play elsewhere, which would be really the New York Jets, or whether he wants to retire," Schefter said, as transcribed by Erin Walsh of Bleacher Report.