Clutch Points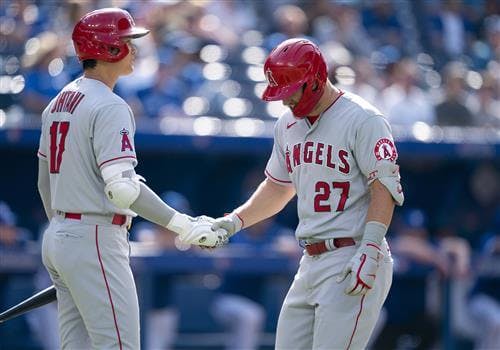 Mike Trout and Shohei Ohtani are two superstar players on a consistently mediocre Los Angeles Angels team, and with Ohtani headed for free agency in 2023, Trout will be looking to keep the Japanese phenom in California long-term.
Trout joined Chris Mad Dog Russo and the High Heat podcast on MLB Network and discussed what it will take to lock Ohtani up.
"Talking to Shohei and obviously playing with him over the last couple of years, there's nothing he wants to do more than win," Trout told Russo on Monday.
"He hates losing as well, he hates going home early. Being able to witness him on a nightly basis is incredible, he deserves every accolade he gets, and you know, he's a great teammate as well. It's humbling to be able to play with a guy like that."