Fadeaway World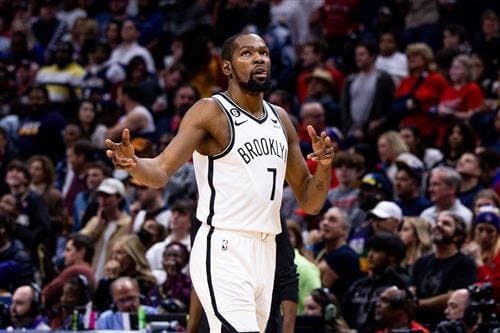 After a nightmarish start to the season, the Brooklyn Nets have become one of the biggest stories in the NBA. Considering all the fuss Kevin Durant caused over the summer, experts and fans boldly rightfully the Nets out before they even played a single game this season.
But over the past six weeks or so, the Nets have put together a miraculous turnaround that has them sitting 2nd in the West with a 27-13 record.
Unfortunately, Kevin Durant's latest injury means the Nets are about to endure their biggest challenge yet: holding down the fort without their best player.
While Kyrie does have some experience leading the Nets on his own, he may not have to carry the load all by himself. According to what one Eastern Conference executive told Heavy Sports, the Nets will be active leading up to the NBA's trade deadline next month and Atlanta's John Collins has emerged as a primary target.
Collins is exactly what the Nets are looking to add at this February's trade deadline. An executive told Heavy Sports that the Nets are looking to add a "star" and "power-forward-like player."